January 14, 2021
We are awaiting arrival of the lot tags so that we can send the sale cattle through the chute one more time to tag, weigh, measure and evaluate. Hannah is still working on video editing but once all of that is done, hopefully by the end of January, we will be able to put the sale information on the website and at DVAuction.
My prediction is that most of the bulls and heifers won't look as good on sale day as they do in the videos. But I could be wrong…I think they still look good…especially if you consider the fact that they have had nothing but corn stalks, water, salt and mineral for the past couple of months. If anything drastically goes down hill before the sale we won't sell it…it has failed the standard of our crucible. Know any other seedstock producers who are still putting pressure on their sale animals for up to 4 months prior to their sale? They do the opposite, as much feed as they can eat (they are being fed not grazed). We are different but not just to be different…we are different with a purpose. Would you rather have a bull that looks amazing on sale day or on October 1st after a full grazing season? To me the choice is clear.
Update in an update: The lot tags are in! While Hannah is still editing videos Ashley is in the process of compiling all of the evaluation data so that once everything is completed we can send the info. To DVAuction and post it on the website. I'm confident this will be the earliest we have had the information ready for the public on all of the sale animals.
I have confidence in our seedstock. However, I also can empathize with a potential customer that looks at our cattle and thinks, "Man, these don't look like the fed cattle I see at other sales." To that end I am willing to make this guarantee: If you buy one of our bulls and he doesn't look like he is in good condition to breed or if he fails to pass multiple semen tests we will take him back for a full refund. If you live too far away to get him here I am willing to discuss a refund minus disposal value. Our cattle will thrive in grazing environments…all over the country. I want to put your mind at ease that if you buy our bulls to see for yourself you won't be risking much. You can buy our bulls knowing that if they don't work out you aren't left with a worthless, weigh-up bull, we will make things right. Additionally, you can have confidence the bull will work and maintain condition BEFORE the breeding season starts not at preg check time with a bunch of opens. NOTE: As a good cattle husbandry protocol I recommend, no matter where you get your bulls, to use a second bull as insurance some time during the breeding season. We turn out our first clean-up bull a few days after the A.I. project and let him be with the cows for 2 cycles then put in a 2nd clean up bull for the third cycle. Opens for bull reasons on preg. check day give you a sickening feeling, that I've had, and never want to experience again.
We try to help our customers arrange for shipping, either by putting them in contact with other customers going to the same area or with a list of custom shippers. Below are some custom haulers who I have visited with about hauling after the March 12 sale. We have used each of them in one way or another and trust them but we ask you to make your own arrangements. They are willing to split/share loads and make multiple stops. If you are willing to haul to spread costs and help others out please let us know and we will add you to the list.
Eldon Kramer, Gering NE Typical range is anywhere in NE, to central WY and central SD 308-631-5233 He has a cattle pot and could haul up to 50 of our sized cattle.
Tracy Soper, Winterset IA Tracy is willing to haul anywhere in the USA. 515-250-3080 He has a stock trailer and can haul up to 15 of our sized cattle.
For our first sale we made sure that every animal was ready to be shipped anywhere in the United States…and then proceeded to not sell most of the bulls. Also, several of the animals that did sell went to Nebraska anyway and didn't need papers. In addition, most of the out of state buyers didn't pick their cattle up for a week so we would have had time to paper those without having them ready before. As you can guess it was VERY expensive to have everything tested and ready to ship on sale day. Because of these factors we decided to not have any papers ready prior to the sale. If you buy animals at our sale and live in a state that needs papers we have a vet scheduled to be at our place on Monday, March 15th to do any necessary testing so that the animals can be papered and ready to ship within a week or so of the sale. We will board the animals free of charge for up to a week after the sale to give our customers time to make arrangements and to get paperwork ready. Please communicate your preference to us regarding pick-up and papers on sale day so we can make the proper arrangements.
Lanny Greenhalgh | Steward
January 5, 2021
Hello All:
How many of you have been making lemonade the past few years, especially this past year? I have lemon fatigue…but God is good…always good…whether we think our circumstances warrant that kind of praise or not. I've read before that if we spent the rest of our lives in a concrete box with no heat or cooling, little food and water and no companionship…God would still be good. And He would be…I Peter 5:10 "And after you have suffered a little while, the God of all grace, who has called you to his eternal glory in Christ, will himself restore, confirm, strengthen, and establish you." I should have eternity tattooed on my eyeballs but I so often just see the current, urgent, temporary trial. James 4:14 "Yet you do not know what tomorrow will bring. What is your life? For you are a mist that appears for a little time and then vanishes." We truly are only here for a little while…and it's going faster EVERY year. When our mist evaporates, if we are in Christ, our glory begins. I urge you Brethren (and Sistren, yeah, made that up) press on…take one more step of faith, one more step of repentance…walk in OBEDIENCE! Not easy…just worth it.
So, what does our lemonade taste like…IT TASTES LIKE BEEF!!! …and pork and lamb. I mentioned in a previous email that we had to learn how to sell beef because I couldn't sell bulls…and I was not willing to take the packer price. So, what does God do, He gives us Covid…and people were freaking out about whether or not they would be able to buy beef. We have hired a good friend to build a website for Ichthys Premium Meats. Here it is: https://www.icemeats.com/  Our beef, pork and lamb sales in 2020 were our best ever.
What has beef production taught me about our cattle? Number 1 is that they make the BEST beef, grain finished or grass finished, that we've ever tasted. The same sentiment has been shared by nearly all our meat customers. Our cattle clearly work in an environment where grazing is the only calorie option. It makes sense that our easy-fleshing cattle would produce excellent grass-fed beef. They do…and we sold more grass fed beef in 2020 than ever before. However, they also make excellent grain fed beef. It is somewhat amusing to see cull after cull become amazing looking fat cattle. I often think, "Oh, yeah, this is why so many seedstock producers "test" their cattle by putting them in a feedlot type of situation." In this case feed, not love, covers a multitude of sins. Other than my blind culls with 3 legs (yeah, they taste good too) I can make just about all our culls look good with grain. I could do the same thing with premium hay and a protein supplement, which is what some grass-based seedstock producers do. Our seedstock will NOT look like typical overfed bulls at the March sale. I ask that you judge them next September after a summer on good grass, not in March after a winter on cornstalks. Nobody treats their seedstock like we do…our past customers have figured that out and are coming back for more. Thank you by the way!
The "bad" news: In our first 3 bull sales we set the bull base price at $2000 (or less) for multiple reasons. We knew that a base price was simply a starting point and that a final bid could be any amount above that. We knew that we wanted as many producers as possible to be able to try out our bulls also knowing that if people tried us most would like us. I also knew that I was concerned about being able to sell bulls! I'm not certain we could have sold all of the bulls if we had a base price of $1000. We simply didn't have the demand…but that is starting to change. Please know, I am not trying to jack anyone into buying our bulls. However, also know that we can make as much, sometimes more, money by banding the bulls and selling them as fat cattle directly to our meat customers. With all of that in mind we are raising the base price of the sale bulls to $2500. I am not ashamed to ask that as a minimum for the quality we are producing. If we don't sell any bulls, we have 46 more beef to sell! I've actually been advised to go higher but we'll try this for now. Some have told me that quality is perceived in the price. Many people who have used our bulls for the past 3 years, and especially those who have been using our bulls since we were with PCC, know that we offer quality. Everyone is entitled to their opinion (unless you're on the wrong side of the cancel culture) but I believe there is more value in one of our bulls at $2500 than a lot of bulls that are selling for twice that. You are the jury weighing my case. I hope I am arguing the case well.
I pulled the following from a website after Googling "what is a bull worth": "While no calculator exists to determine the exact price a producer should spend on a bull, there are multiple factors that can be considered to establish a base price," he said. "Typical thumb rules I've heard for estimating the value of an average registered bull include two times the value of a fed steer, five times the value of a feeder calf at weaning, or 25 times the cwt price of feeder calves." I expect our bulls to be well above average! I will let the jury deliberate.
Ashley and Hannah are spending a lot of hours videoing, editing and preparing the bulls and bred heifer information for presentation to you. We hope to have that information on our website and at DVAuction by the end of the month. Sale is March 12, 11 am here at our headquarters.
Grace to you.
Lanny Greenhalgh | Steward
[email protected] | (402) 984-6375
www.icecattle.com
December 15, 2020
Hello All:
Let me begin with a preg. check update: We had a conception rate of 96% on the cows and 89% on the replacement heifers…we are joyful, thankful and deeply humbled. We have NEVER had anything close to those percentages in any year in the past. I give the praise to God and credit to the cows. They did it on nothing but grazing forage, water, salt and mineral, zero feed. Last winter they carried a calf on them through February grazing nothing but cornstalks. I believe there is a distinct difference between feeding your cows and letting them graze. When you feed cows you do the work, and significantly increase your expenses. If they graze they are doing the work. Your fastest road to profitability is decreasing costs not increasing weaning weights. The primary cost in any cattle program is feed. Is it better to save a dollar or produce a dollar? Saved dollars have zero tax consequences. Think about this as you consider your cattle rearing philosophy. Produce the kind of cattle that are efficient on grazing forage and combine that with well-behaved, easy-calving, long-living, problem-free traits and you have a herd that is profitable…and fun to be around! Ichthys Cattle Enterprise is aiming for just those types.
We have had some inquiries about pre-paying for the March 12 sale. Please let me know if you would like to discuss this.
Back to my original update: We are a fledgling (let's be transparent: struggling) seedstock program. We struggle not because we don't have an excellent product. We produced excellent, high-value bulls for years for Pharo Cattle Company…and have an even better product now. What we struggle with, now that we are on our own, is getting the word out that we are here! Interestingly enough, this struggle has led to higher quality cattle that we can offer for sale as seedstock. I will explain.
We started with PCC in 2003 and leased 30 registered Red Angus cows from Kit and Deanna. In subsequent years we also leased their Black Angus and composite cows. In our 13 years with PCC we built our seedstock herd up to about 300 cows. We were selling around 100 bulls in PCC sales at the end. In our first "on our own" sale we offered about 100 bulls. We sold about 20 bulls that day then totaled around 40 with some private treaty sales afterward. I was demoralized! Sometimes reality hits you harder than you can ever prepare…but God. The Callicrate Bander instantly became a much heavier utilized tool. A bull can be converted to a steer very quickly. I determined that though I needed to better learn how to sell bulls I also needed to figure out how to sell beef. I will share that story in the future. We are now down to a herd of about 150 seedstock cows.
Economics aside, one tough thing for me was banding bulls that would have sold for $5000 in a PCC sale. Even though the best bulls sold, there were still excellent bulls that people would even comment as being such but they just didn't need more bulls. Supply far outpaced our demand. However, as we kept trimming the bottom off the bull lineup the lineup itself got better and better.
As time has gone by it is easier to cull bulls and make them steers because while our bull sales are struggling our beef sales are skyrocketing. In some respects Covid has made making lemonade easier. As we continue to cull bulls the bottom end keeps getting better. We will not offer a bull in the sale that we wouldn't be able to use as a clean-up bull post-A.I. in our own herd to produce seedstock. Come see for yourself (or look online)!
On Friday, March 12, 2021 at 11 am we plan to offer a set of bulls and bred heifers that are better than any we've ever produced. They have a solid foundation of grazing and maternal genetics and have been sorted (culled) through the crucible of our system. Only the best will sell. Will they look like typical sale day, over-fed seedstock? Absolutely not, you will see them in their working clothes, near the end of a winter in which they only had grazing forage (mostly corn stalks), water, salt and mineral for ingredients. When they get to green grass in the spring they will explode.
Asking a livestock producer to trust you with their gene pool is an enormous ask. Every seedstock producer is asking that of their customers. We take this stewardship very seriously.
Grace to you!
Lanny Greenhalgh | Steward
[email protected] | (402) 984-6375
www.icecattle.com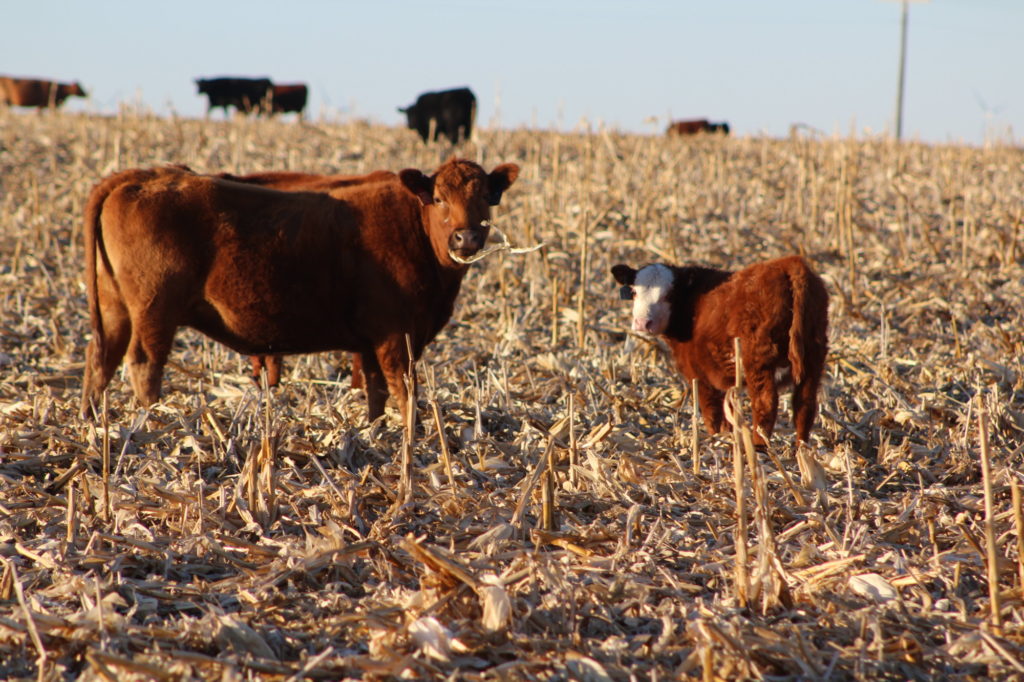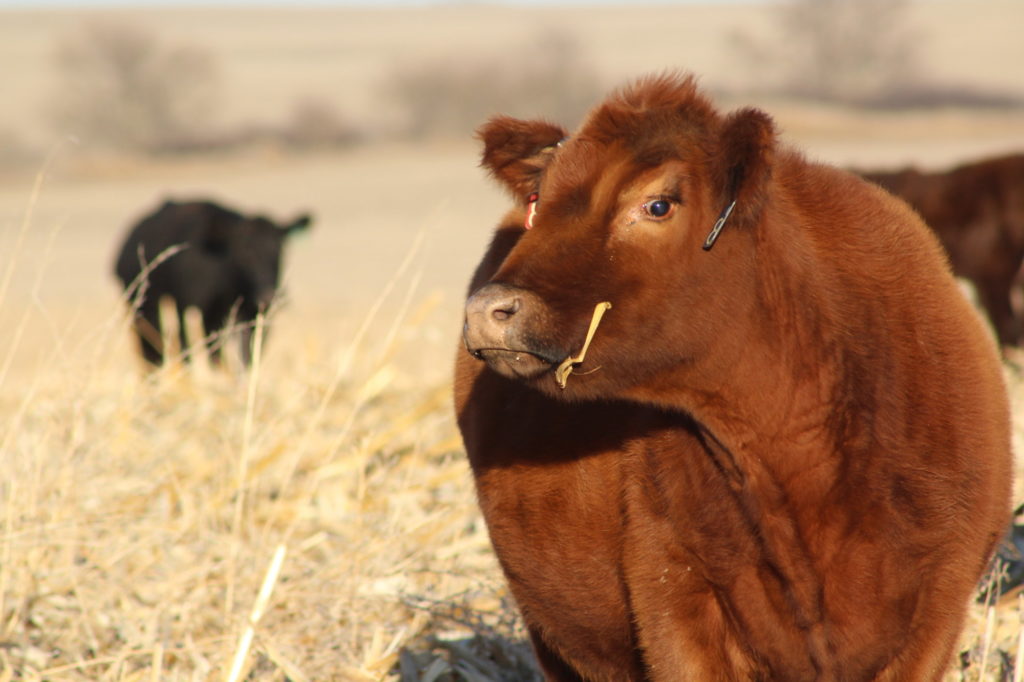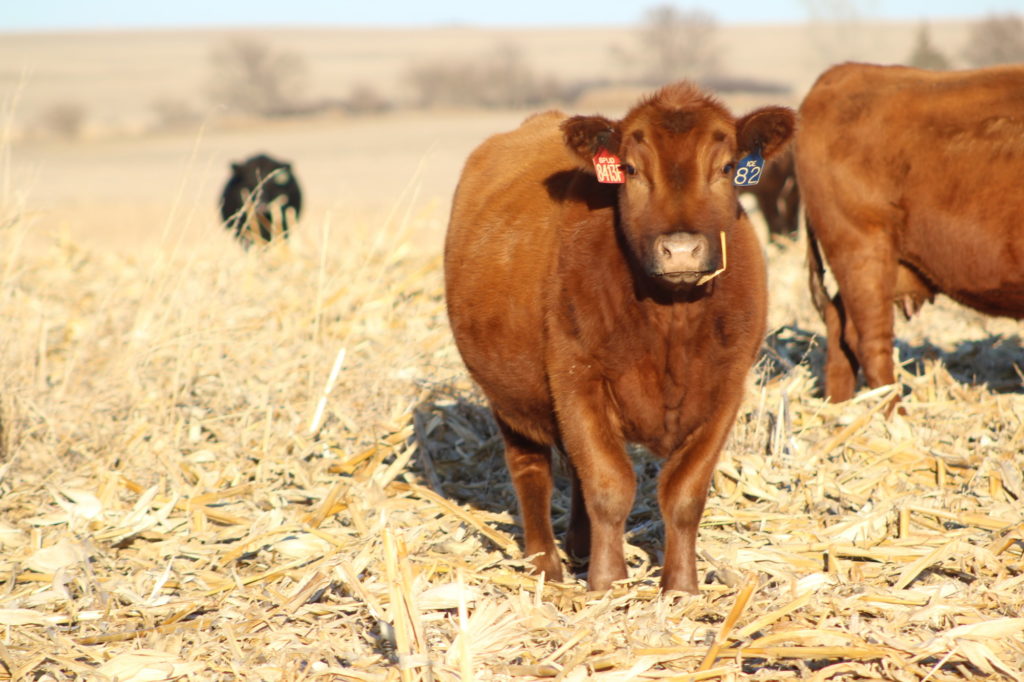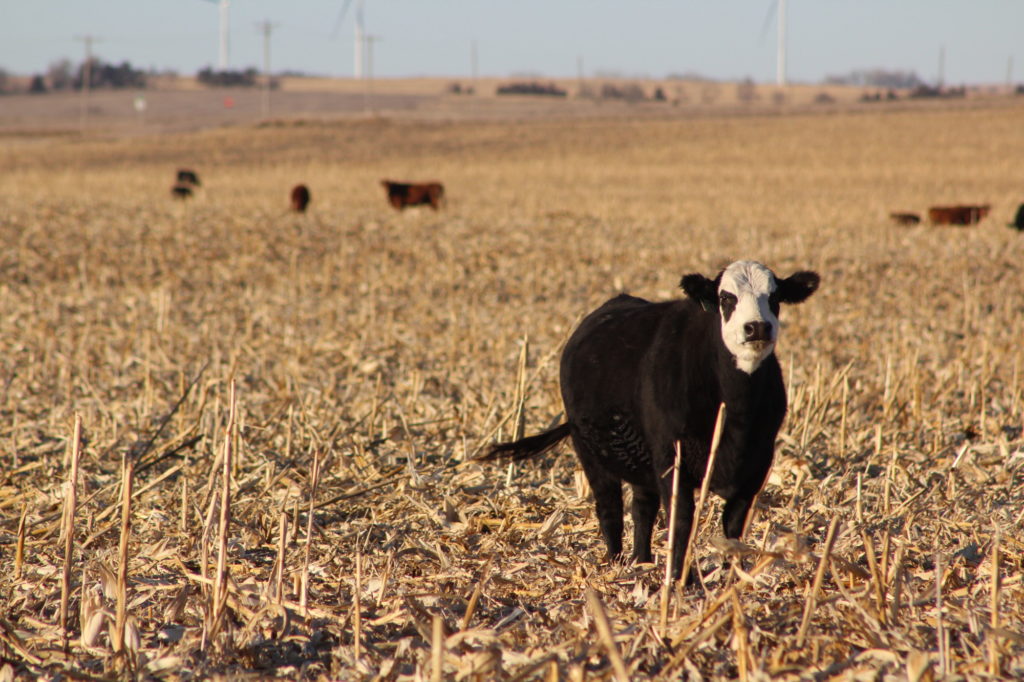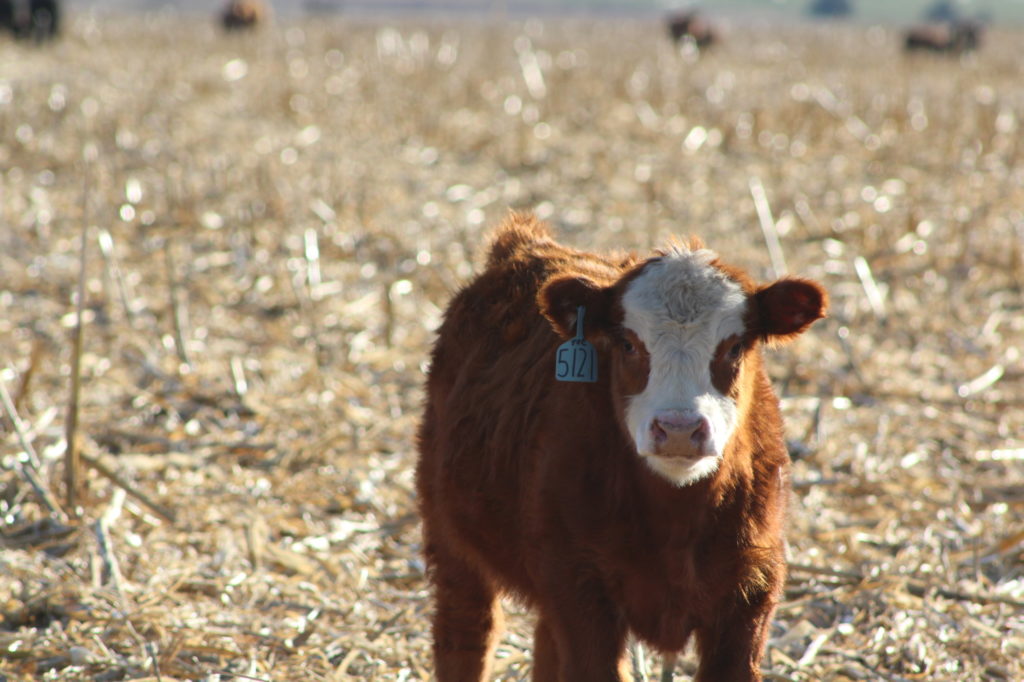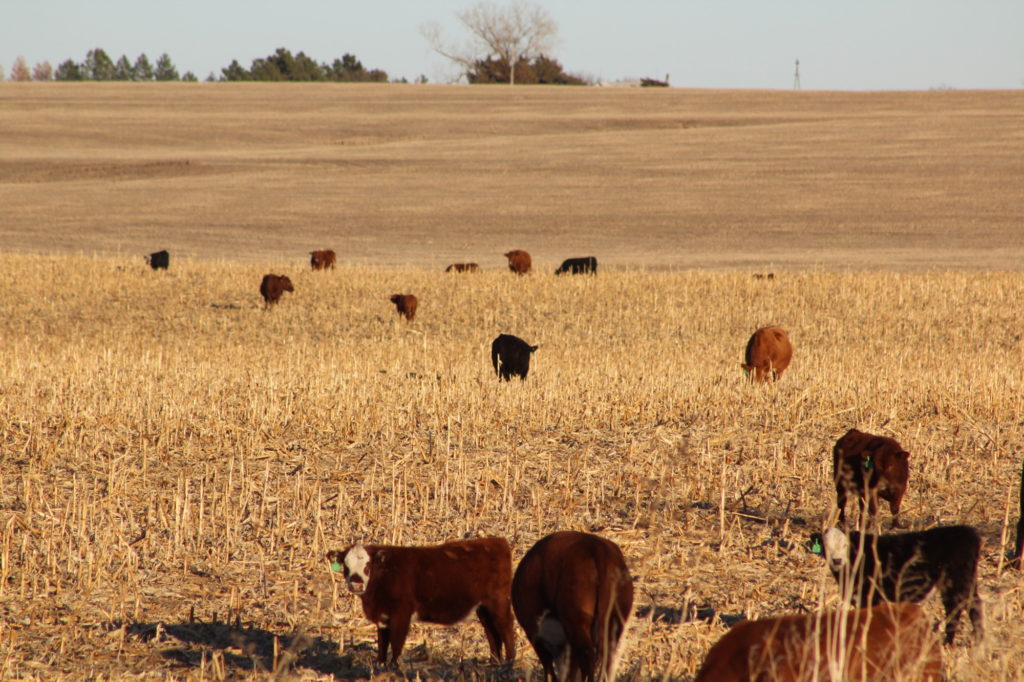 December 4, 2020
Hello All:
What are you willing to do to keep your cows in your herd? Forgive them when they come up open and keep them anyway? Overlook a bad udder or a mean temperament? Treat them for any malady they may have? Feed them because they are losing condition grazing on their own? Most problems can be overcome to keep cattle in the herd. If an animal doesn't break a leg or die or have some serious issue, there are management protocols, treatments and feed that can overcome most problems you encounter. Are you tired of dealing with cattle problems? Are you tired of making excuses for your cattle? There is a simple way to solve problems in a cattle herd that doesn't involve more management, treatments or feed.
When we started with PCC in 2003 we had a paradigm shift regarding phenotype. We were no longer desiring huge cattle. It took us several years but we eventually had a massive change of paradigm regarding management protocols as well. We learned that all of the above-mentioned problems can be overcome…but not by forgiving, treating and feeding. We decided to solve the problems by doing nothing. Well, that's not an entirely accurate picture. We decided to solve our problems by removing the props and seeing what cattle made it. We decided to solve our problems by getting rid of them!
At the time we decided to make this change in management I had a teaching/coaching/bus driving job(s) that paid our living expenses and helped pay the farm expenses. We also had farm-ground acres that were contributing some positive income. WARNING: I wouldn't recommend many, if any, operations change their management protocols as radically as we did. Those who know me are aware that I'm an all or nothing guy. I believe in the realm of business it needs to be done right or it shouldn't be done.
So what did we do? We quit treating our cattle for disease. (Note: We never stopped vaccinating for respiratory or 7-way but we only give a shot to nearly weaned calves; we don't vaccinate cows.) We no longer rounded cattle up or put them in the chute for things like pinkeye and hoofrot. We quit pouring the cattle. We quit keeping open cows. We changed what we tolerated regarding udders. Average to below-average udders went into our beef production herd; 2 star and below udders were culled completely. High-headed cattle were identified (easily) and culled. And, most importantly, we quit feeding our cattle.
Can you anticipate where this is going? The first spring after starting these new protocols we had a bunch of bald cows (lice) that were in terrible condition and didn't breed back during that summer…but nowhere near all of them! When I began to put pressure on the herd the pregnancy percentages were sometimes as low as 70% for the cows and 50% for the replacement heifers. We were making fast progress…and it was painful. It was gut-wrenching to watch female after female go into the cull pen during preg. checking, but we were keeping what should be in a herd and culling what shouldn't.
As the years have gone by our conception rates have improved dramatically (I plan to report on that soon). We now have almost zero hair loss in the spring. We have some cloudy eyes but most of our cattle now either don't get pinkeye or recover so well that you can't tell. Our cattle stay in good condition on what the operation provides through grazing, never through feeding. I often tell the kids I have enough problems to deal with and I don't need more. I knew I didn't have time to deal with a bunch of cattle problems. Though getting rid of problems was a necessity by virtue of how we live, it is also a necessity for being a seedstock producer. I guarantee if you have been in the cattle business long enough you have experienced the problems that your seedstock producers failed to eliminate from their herds. I am not claiming perfection by any stretch, but our cattle will by-in-large produce problem free cattle for you.
We can offer the best grazing genetics because we start with the best grazing genetics then pare the animals down through the pressure we put on them in our system. I would enjoy taking in cattle from other seedstock systems and seeing how long they last. We don't treat our cattle; they get better or die. Almost all get better, and the ones that die could not have been helped anyway. I assume most seedstock producers try to "save" their cattle so they can get them in their production sale. I figure if an animal has a problem that needs to be addressed it shouldn't become seedstock. That just passes the problem on to someone else. We don't sell our problems, we eat them!
Grace to you all.
Lanny Greenhalgh | Steward
[email protected] | (402) 984-6375
www.icecattle.com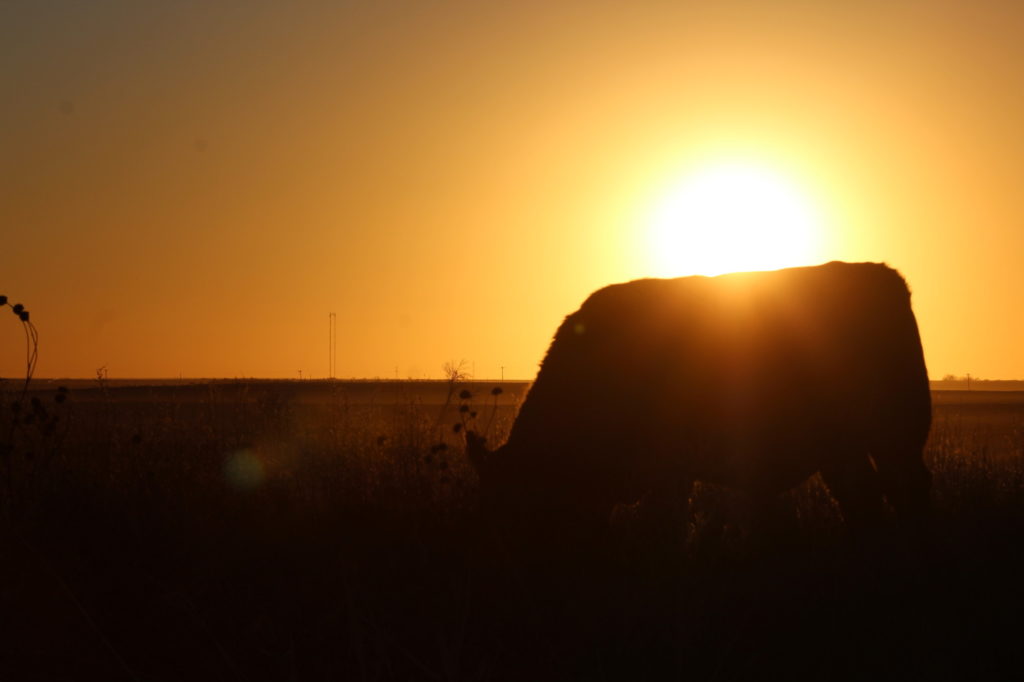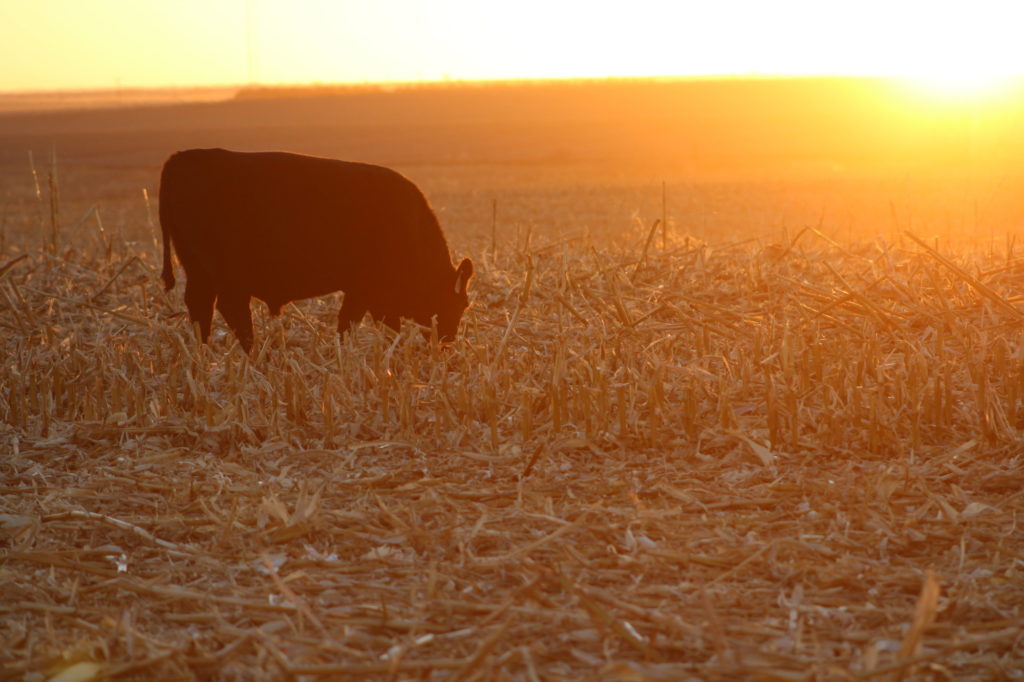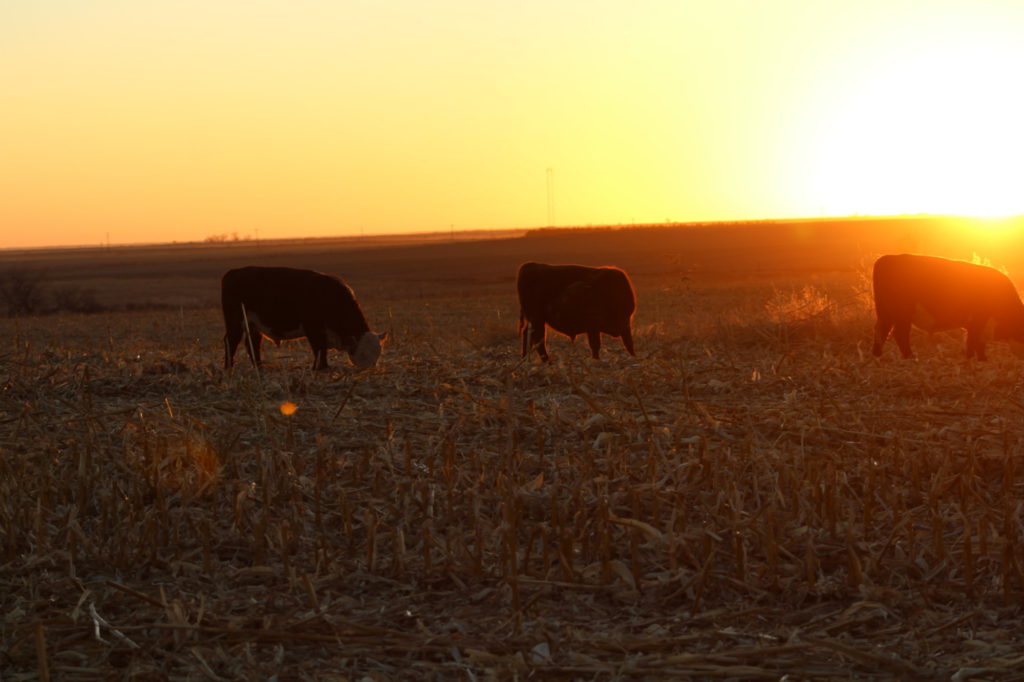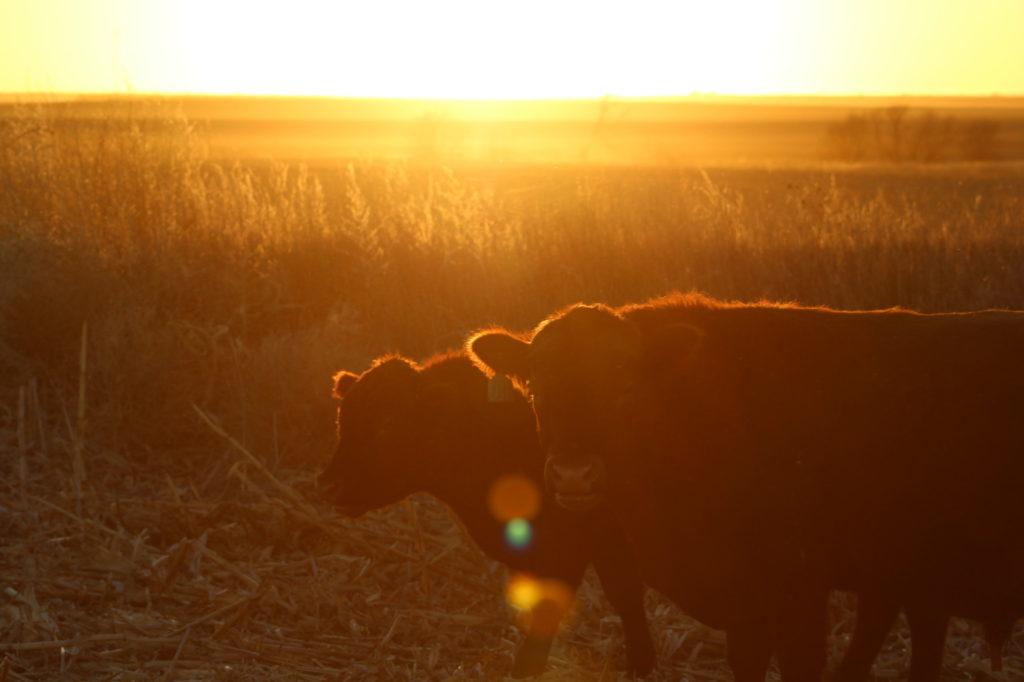 November 25, 2020
Hello All:
As I stated in our last update we believe we offer the cattle industry a unique choice for seedstock. I explained that we are fortunate to have access to some of the best grazing genetics in the world through Ohlde Cattle Company and Pharo Cattle Company. We know of no other seedstock producer who has access to these genetics to the depth and breadth that we do. For 13 years we leased PCC-owned Black and Red Angus and composite cows, purchased a PCC cooperator's Hereford herd, and then saved their heifers which are now predominantly our cow herd. For the past 3 years we have been breeding these cows to OCC Black and Red Angus, composite and Hereford semen. The results have been extraordinary.
Genetics are crucial to anyone wanting to build a profitable cow herd, they are the foundation of what any herdbuilder is trying to accomplish in their program. However, they aren't the only factor that makes good seedstock. Though a line of genetics may be strong there are individual animals in every line that should not become seedstock. In my opinion a seedstock producer must put their cattle through the crucible of a system that sorts out problems. It is our system that I want to describe in this update.
I typically begin the description of our cattle system by starting at calving in May. This time I will begin where the calendar does, Jan. 1. In January our cows will be grazing cornstalks with their May-June calves at their side. Our cattle will graze cornstalks as pairs for about 5 months of the year. As always, and for all of our classes of seedstock cattle, the only ingredients that go into them is grazing forage, water, mineral and salt. We believe it is important for the calves to stay on their mommas to learn how to graze cornstalks. This also keeps us from having to find another place for the calves during the winter. Cornstalks are a low protein, high lignin source of forage that put pressure on our cattle. Our cows must maintain enough condition to produce some milk and retain their pregnancy through the winter then calve and breed back the next summer. Our calves don't grow fast on cornstalks but must gain enough to be eligible to become seedstock the next summer. The cornstalks separate the "cans" from the "can'ts!  Cows that don't pass this test will come up open the next fall and be culled. Calves that don't pass this test will fall out of the program because either they won't do well as a bull or won't breed the next summer as a heifer. The cows and calves are all asked to endure bitter cold, blustery winds and excel on cornstalks only. Lick tub companies and the like exist because cows "must" have supplemental protein while on cornstalks in the winter. Tell me, what other seedstock producer is developing their bull calves, and replacement heifers, on only cornstalks and a little momma's milk during their first winter?!? What cows are made to nurse a calf on only cornstalks? Or even made to run on stalks with no protein? Embarrassingly, I did buy into the lick tub propaganda several years ago when we were starting with PCC. The cows got so fat I was afraid they were going to have problems because their body condition was too high (we didn't keep the calves on then). By the way, you can accomplish the same thing as lick tubs by feeding alfalfa or protein pellets or some other form of protein. You MUST ask your seedstock producer how they develop their bulls to determine if they have been propped up with supplements. I think you will find that they universally have been. Alfalfa or any high protein hay is a supplement if it is used because the cattle can't make it on good grass hay. Most breeding bulls are "tested" by seeing how much they can eat whether it be grain or hay or some other supplement. When I was in school a test was a challenging thing, we truly test our bulls.
Back to our calendar: We will fence-line wean the calves sometime in February or March and separate the bulls from the heifers at that time. The cows and calves (separately) will go to stockpiled pasture in March or April. Calving begins in May and typically goes through June. In mid-July we bring all of the pairs home to prepare for the A.I. project, typically the first week of August. After the project we separate the herd into four breeding groups (Black/Red Angus, Herefords and composites) for clean-up and they go back to pasture. We aim to get them on stalks as soon as possible after our first corn field is harvested, usually early October. The replacement heifers run with the cow herd after the A.I. project. After preg. checking everything in November/December we sort off the bred heifers to graze corn stalks and/or cover crop residue until the sale in March.
Once we wean the calves (Feb./Mar.) the bulls are separated and graze cornstalks until their summer grass is ready. We regularly plant a cover crop mix for supplemental grazing during the summer and for stockpiled grazing in the winter. We typically let all the bulls stay intact until our first major cull in mid-summer. This initial cull is followed by several more culls all the way up until the bulls get a lot tag for the sale. Every bull that is culled, or heifer that ends up open, goes into our grass or grain fed beef development program. Cows that come up open are culled, no exceptions. Cows with below average udders or other problems either go to town or become cows to produce the beef we sell.
That is a picture of what we do with our cattle herd year-round. We aim to keep it simple but it never seems to be, it's certainly not easy. We realize every operation is different and not all can do what we do, especially because they don't have access to corn stalks. I would call our corn stalks a competitive advantage not only because they are relatively inexpensive but because our cattle can thrive on a relatively inexpensive, poor-quality grazing forage. The cows (and calves) that can't make it in these conditions become beef and the ones that do make it become excellent seedstock that thrive on grazing forage, typically for many years.
Please ask questions if you have them. I'm including more pictures from our in-house photographer Ashley. These aren't so much about the animals as they are about the beauty of where we do what we do while having bulls out on stalks in the fall.
Grace to you all.
Lanny
November 20, 2020
Hello All:
Harvest 2020 is complete! The corn was excellent but it is clear that August was very unfriendly to the soybeans. We praise God from whom all blessings flow. Now we work to catch up on all of the work that was neglected for the past several weeks.
Much of that neglected work has to do with cattle. We were able to find enough time during harvest to get some stalk fields surrounded by electric fence. We moved the pairs and bred heifers to corn stalks in early October. The bulls have been grazing irrigated grass up until recently when we brought them home for another round of evaluations. We culled 2 more during the process and now plan to offer 46 bulls at our March sale. The quality of this set of bulls is unprecedented in our history. Ashely informed me that they all will be getting 10 stars for disposition. She had to push on several of them during the latest evaluation to get them to move. Disposition is one of many traits that are important to us. We have 7 kids and know many of our customers have kids. We believe that no one should have to put up with ill-tempered cattle in their herds, kids or not!
I plan to periodically send these updates out as I remember the helpful thoughts I had about our cattle during harvest. Below will be my first installment.
When Ichthys Cattle Enterprise left Pharo Cattle Company a few years ago the biggest miscalculation I made was how easy (well, how hard) it was going to be to sell bulls. When we left PCC we were selling nearly 100 bulls/year with an average price of over $4000+/bull. I assumed we would not be able to sell as many bulls and that they would average a lower price but did not anticipate it would be half the bulls at half the price! Live and learn. What I have learned is the problem is not the bulls.
We have taken the PCC genetics that are predominant in our herd and mated that with Ohlde Cattle Company genetics to produce what I believe is a singularly unique product. We are able to produce small to moderate framed cattle that have very few calving difficulties, are exceedingly gentle, flesh magnificently on grazing forage and breed back at a percentage we are very pleased with. We also have several cows in their teens, some have made it to their late teens. We rid ourselves of bad udders too. We do what a seedstock producer should be doing, culling hard in their herd so that no bad genetics are passed on to their customers.
OCC and PCC used to work together to sell bulls as OCC Black Angus bulls would be the leading bulls in PCC sales. We have used OCC Black and Red Angus, Composite and Hereford semen to produce cattle that thrive in grazing environments. PCC is an excellent marketing company, OCC has a master breeder in Tim Ohlde. By combining the strengths of these two companies, their genetics and their sales know how, we hope to be able to carve out our own niche in the cattle industry. We don't need enough sales to support dozens of families but we do want enough to support a few as we are hopeful that at least some of the kids want to be a part of this in the future.
On March 12, 2021 at 11 am we invite you to consider the best cattle we've ever offered for sale. If you want to produce good momma cows we have what you want. If you want calving ease please look here. If you want to downsize or maintain your frame score give us a look. As far as I'm aware our genetics will still be on "sale". I discussed my miscalculation above. Until we have enough repeat customers competing against new customers who are finally convinced we have what it takes, our bulls (that are better than they've ever been) will bring less than they would for a more seasoned seedstock producer. I don't doubt our bulls, only my ability to get the word out!
In addition to 40+ bulls, we have 70+ replacement heifers we have yet to preg. check. Once again, and as we have since having our own sale, every bred heifer we produce will be available to bid on/buy in the sale. For the past four years EVERY heifer we have produced, registered or not, could be purchased at our sale. We don't intend to change that. Our bred heifers are averaging more than our bulls, which I don't understand, but I'm okay with it!
Thank you and grace to you all!
Lanny Greenhalgh | Steward
[email protected] | (402) 984-6375
www.icecattle.com
PS: In our next update I want to discuss our development program and explain some of what makes us a unique seedstock program. I will preview that explanation with some attached pictures. Ashley went out and took pictures of the bulls on cornstalks recently. Know anyone else developing their breeding bulls on cornstalks…with no other supplement? Grazing forage (Never grain and NOT hay), water, mineral and salt are the only ingredients any of our breeding or seedstock receive. We have hay for special circumstances like A.I., weaning, evaluations and emergencies but we don't ever feed hay as part of a planned feeding program for any part of the year. We haul or drive our cattle to the forage to graze, we don't feed our cattle. Again, know anyone else doing that, for all of their cattle, all…year…long?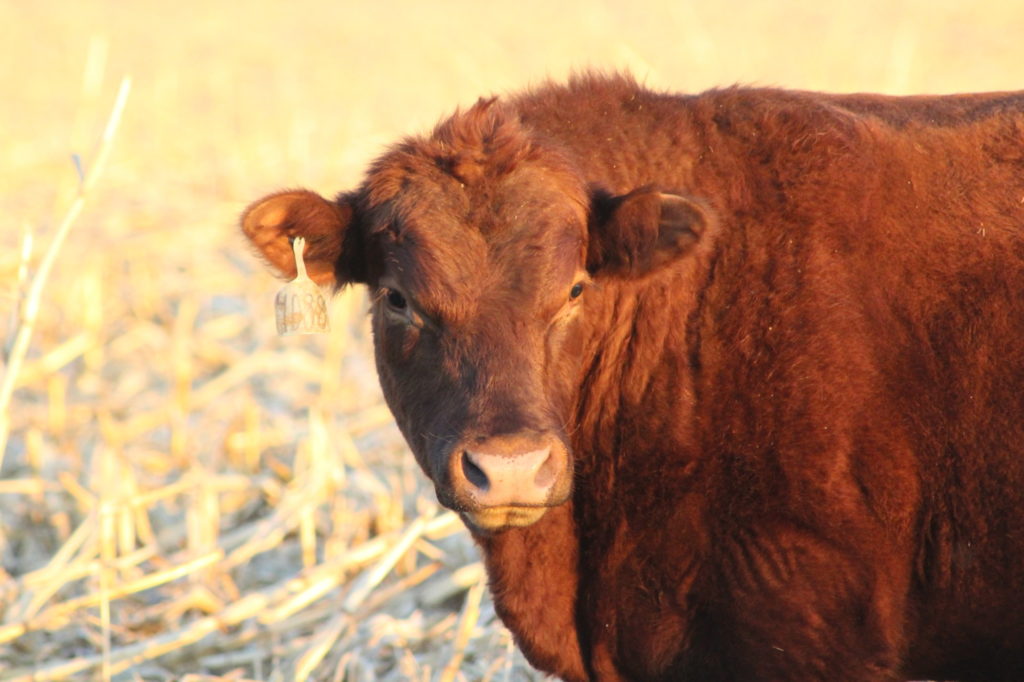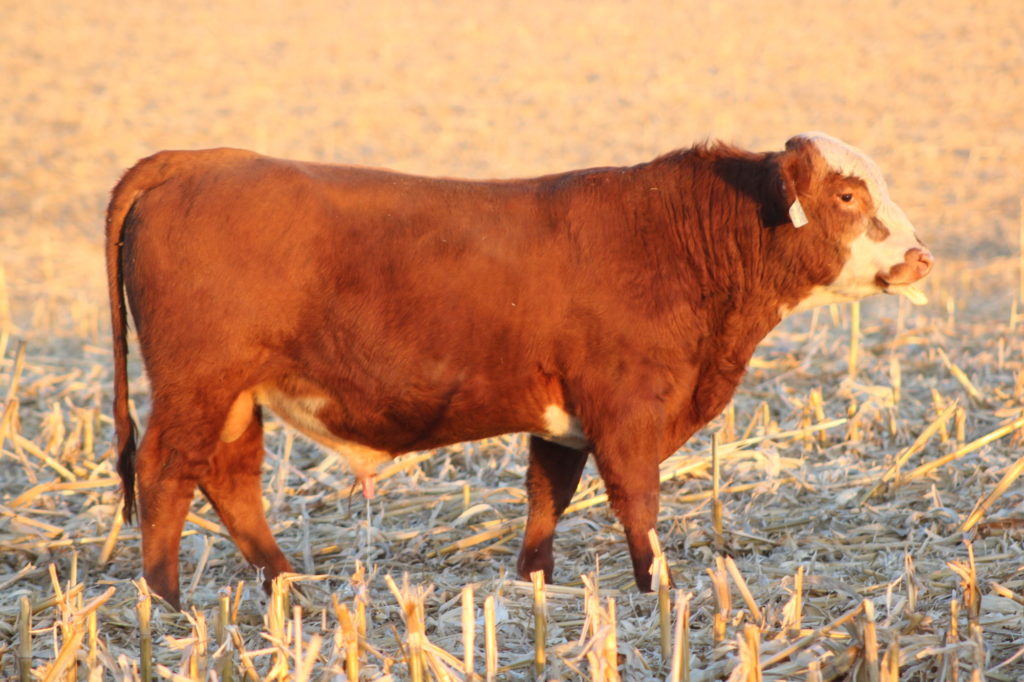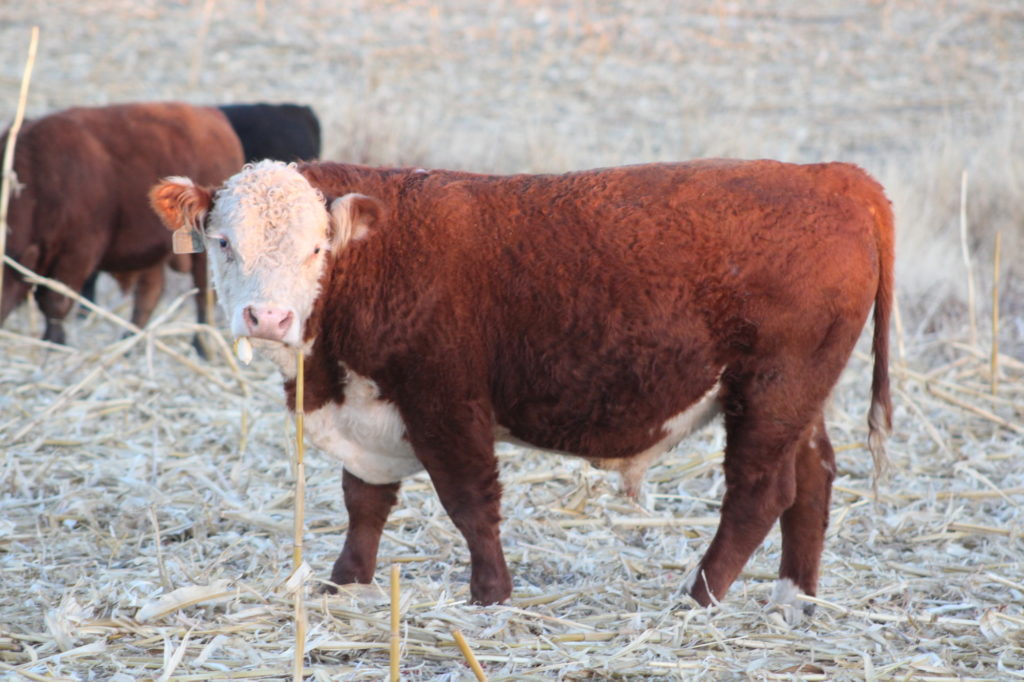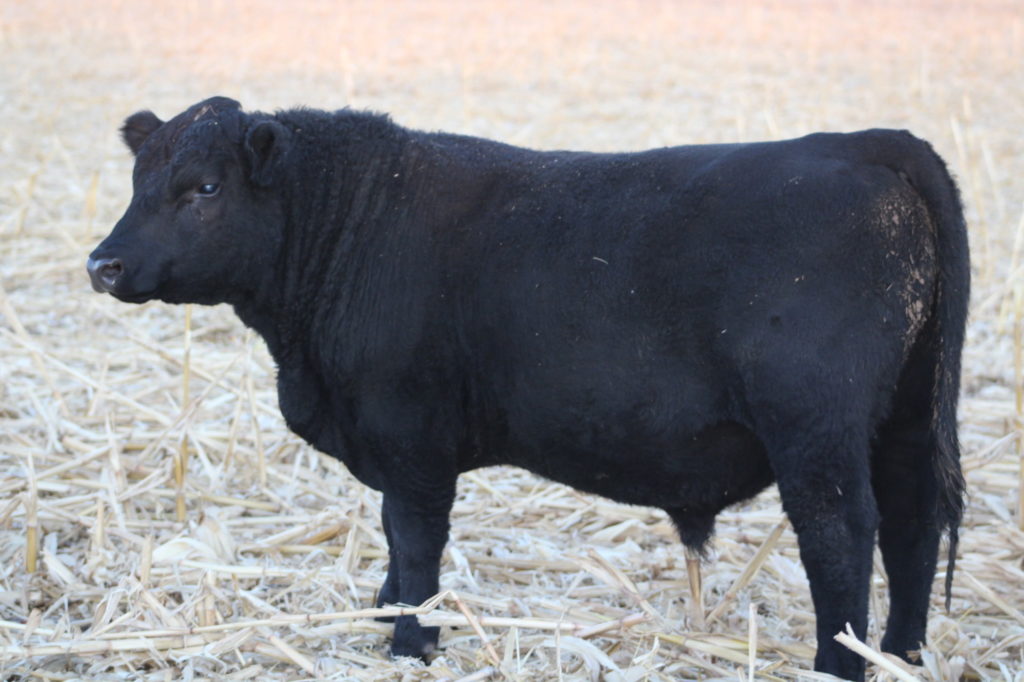 ICE UPDATE (ENEWSLETTER) ARCHIVES:
March 10, 2020
Hello All:
The man who has everything but has not Christ has nothing; the man with Christ has everything no matter what he has. Truth is often easier to agree with than to live out. Our actions demonstrate what we really believe. God has blessed me so richly that if I had to go back to few material blessings I would struggle with a complaining spirit. A common question in the Greenhalgh family (my kids even ask me now): "Are you thankful for what you have, or are you complaining about what you don't?"
Sale preparations continue. Today we preg checked cows. I will report on that later.
If you are an interested buyer, please get registered with DVAuction or call Kristin with your bank name and number and the amount of funds you wish to have approved for the sale.
There is some excitement in the air: We have received some VERY impressive bids on the registered bulls and bred heifers and some composite bred heifers. Please know this, we will NEVER bid an amount higher than necessary to procure an animal with a bid you have entrusted to us. You may need to raise the bid on the bull you are interested in if you must get a certain bull, but I would also suggest you be ready with a second or third choice. Though we have had no trouble selling heifers we have frequently no-saled many bulls, many very good bulls. If you must have a registered bull, so be it, but some of our most impressive bulls are composites. Though I consider all our bulls to bring value, the composites might deliver the most bang for your buck. Note regarding composites: Don't be afraid of the tiger stripe, that is from the Tarentaise breeding NOT Brahma breeding! Some of our most eye-catching bulls have a little tiger stripe on them. It especially won't make a difference if your cattle are homozygous black. If you can live with unregistered cattle, our composite heifers are going to provide someone, several someones, with BEAUTIFUL females for years to come. Our daughter Ashley will be handling the sight-unseen bids for us, so if you have some, please let us know.
Preg check results: I mentioned in a previous update that we typically have at least 10% of our cows open each year. I haven't done any scientific data gathering, but my rule of thumb for years has been that if greater than 90% of your herd is bred…you're feeding too much. Unless you sort, you can't feed one without feeding them all…and if most can make it without feed why can't the rest? Some (a lot of?) cows only stay in herds due to Democratic Socialism, well, at least a generous welfare program. There is always a bottom 10% of your herd. We certainly don't feed too much. We haven't fed hay as a planned part of our nutrient program (other than for special situations like A.I.) or any protein for years. Our cows graze year-round. They start on grass in April/May and graze through the summer until the corn stalks are ready post-harvest, then go back to grass in April again. I would be EXTREMELY interested to hear the preg. check results if a seedstock producer, or a commercial cattleman who feeds, ran their herd with no hay or supplements for one year. I would be especially interested if they did this two years in a row. Body condition might carry the cows for a year, but it would be difficult for a cow to do that for two years if they were used to supplements. The cow simply wouldn't breed back.
Okay, the results: Drumroll? No, it probably won't impress most…because most feed so that they have everything bred…but I'm very pleased. We pregged 172 cows and had 9 opens and 14 late breds. This amounts to a cull rate of just over 13%. Considering cow age (many of our cows are in their teens), the fact that the calves were just weaned last week and that our cows receive nothing but grazing forage, salt, mineral and water year-round…their entire life…THAT'S IMPRESSIVE! Please know, God is the One who has blessed us with these cattle. The cattle are His, and they are doing this. We are just managing them.
As you just learned, we have 14 late bred cows for sale. All will be private treaty. Ashley built a spreadsheet with their information. If you would like to see this spreadsheet, please contact me at [email protected] They range in age from 5 to 16, most are 7-9. Last year we had a base price of $1000 on our late breds, and they all sold. This year I am simply asking $1200/head, first come, first served. Three of these girls have already been spoken for; I've made arrangements with a customer to pick them out tomorrow afternoon. UPDATE: Since I started typing this 2 more have sold, so there are 9 left. You are welcome to come and look at them and speak for them before the sale or sale day. You are, in fact, welcome to speak for them without seeing them at all. I may not know which ones have sold, but we will get you that information post-haste. I've seen them, and they are all in good shape.
I have received some feedback that I requested regarding issues you've had with our cattle. I am pleased to report that the majority of the reports have been positive; that is what we aim for. However, there are bad eggs in every hen house. We strive to get rid of problems in our herd so that we don't ever pass them on. As we are preg checking today, every cow that is open, or bred late for what we consider to be an acceptable calving window, will be culled. Any cow that has a bad disposition is culled. Non-functional udders are culled. Any heifer that does not calve on her own is culled (even though she may never have a calving issue again) and her calf is out of the program. We do not treat our cattle; they either recover from their malady or they are gone. We don't pour. When we first went away from pouring cows, there were a lot of bald cows in the spring. We still don't pour but don't have bald cows, very few are missing hair at all. Problems sort themselves out if you are willing to let them. Unfortunately, a cow can have a calf that does well, has a good disposition when it is here, and becomes seedstock, yet the problems don't reveal themselves until it leaves our place. Some problems, like calving ease, we guarantee by being willing to pay a vet call to deliver a calf. Typically, the cow will be fine from then on. But what happens when the calf is large and doesn't come out, doesn't get checked until the next day…and both die? Who is at fault? Who stands the loss? Those are tough questions. What about a breach calf or a heifer who is so dumb she drops her calf in a river or a heifer that doesn't breed back…or a million other scenarios? We aim to have satisfied customers, and the degree to which that goal will be accomplished depends on our ability to reason together to come up with an acceptable solution. We have had customers with problems (as I assume EVERY seedstock producer has), and to every extent that I am aware we have made it right…but I could be wrong. We might have people who were disgusted but never said anything and simply never came back. The point I want to make is that when there are problems, neither you nor I enjoy it, but I want you to know I am willing to discuss the issue to see if we can get to a point of satisfaction. Maybe not, but I'm willing to try.
Grace to you all!
Lanny Greenhalgh | Steward
[email protected] | (402) 984-6375
www.icecattle.com
March 9, 2020
Hello All:
Have you ever seen or felt a wheel out of balance? It can shake things apart. If Christ is not your center, things are out of balance. You are going to be shaken in this life; best you have THE balancer.
We just got 10 of the Hereford heifers registered and their registration numbers are in the online catalog with links to the registration page. (https://www.icecattle.com/catalog/march-2020-heifer-catalog/) All but one of the Hereford heifers are now registered. It looks like most of the black angus bred heifers and bulls are registerable with a DNA sample. Yes, growing pains; we hope to have these issues resolved well prior to now in the future.
A video of Lot #59.5, PCC FSR Jalapeno, a 6 year old registered black angus bull, is now available online. https://www.dvauction.com/events/101527/lots/15866791
It's sale week! Though we are busy preparing, most of the prep work has already been done. My mom and dad are here, fixing, cleaning, cooking, setting up and teaching the kids Bridge and Board of Trade. I hope the kids have some good memories of sale week. I'd LOVE to have a great memory of sale DAY!!!
Today we sorted the weaned calves into heifer and bull groups and weighed the bulls. We weaned last Monday. This is the first time in our history that we took the calves through winter with the cows on cornstalks. At this point I love it! Calves look the best ever and were completely weaned in 48 hours, no death loss. This beats our prior weaning protocol to bits. I plan to keep doing it unless we find a reason not to. The cows and calves were carried together through the winter without protein; is anyone else doing this?
Tuesday: Preg check cows. We have a LOT of older cows and by taking them through the winter on corn stalks with calves at side the older cows look pretty rough. I won't be surprised if we have a higher than normal open percentage. We typically run about 10%. Most of our cows look great considering the circumstances. We will likely have a group of late bred cows that are for sale. They will be in a pen on sale day and you can look them over if you are here. The base price on those will be $1200. We are not running them through the sale so let us know if you are interested. We may have a "out in the pen" auction if more than one person is interested. Dennis Mulroy has first choice to make up for some calving issues he's had in the past.
Wednesday: Haul bull calves to a new stalk field, haul a load of 12 fats to the Butcher Shop.
Thursday: Bring home the bulls for the sale, continue to get things ready.
Friday: Pen bulls and heifers by groups, have a sale…then EAT!!! Delmar, we are having beans this year (along with hamburgers, mom's homemade potato salad, chips, pop/water and Davey Crockett Bars; Hannah is making chocolate chip and sugar cookies; Mom is also making cinnamon rolls to have before the sale). If you leave our place hungry, it is your own fault.
Please register with DVAuction if you intend to bid that way https://www.dvauction.com/register, or contact Kristin (402-984-3890) to pre-register for on-site bidding.
We cherish you whether it is in person or cyberspace. Thank you for your interest in our cattle.
Grace to you.
Lanny Greenhalgh | Steward
[email protected] | (402) 984-6375
www.icecattle.com
March 5, 2020
Hello All:
If I am not satisfied in my relationship with God through Jesus Christ I will never be satisfied with what happens on this earth: with what I have, what I do, or who I'm with.
Transportation: As always, we are more than willing to help people line up transportation if available. Since most of our sales are through DVAuction and the health papers aren't ready until sometime the next week, that allows us to let people know the when, where and what room is available for coming loads. If you are definitely bringing a trailer and will definitely have room, please let us know. If you purchase something online through DVAuction and are planning a trip, please let us know what room you have available, you might be able to pay for part of your trip. We look for win-win relationships, and if you can haul someone's cattle and they can pay you something that is less than what it would cost them to do it themselves, I consider that a win-win. Please, if you have someone haul your cattle, treat them generously. If you hire someone to pull a stock trailer, it will probably cost at least $2.50/loaded mile so don't ask someone to do it for 10 cents; I'm not referencing any Jim Thiele that I know.
Issues: Interestingly enough, in the same day we recently found out about one producer who has had overwhelming success with our cattle and another who has had some issues. When you have issues PLEASE let us know, good or bad. If they are good, we enjoy hearing it. If they are bad we want to work with you and see if we can get to a point where you are satisfied. Unfortunately, some people can't be satisfied; I understand this. If I had bad experience after bad experience, I wouldn't want to continue going back to the source of that experience. We aim, and pray, that the cattle you get from us will be problem free, profitable animals that you enjoy working with. Everyone realizes there will be bad eggs, and we appreciate your patience with us, but we don't want you to experience bad egg after egg. Please communicate…and thank you so much for your patronage.
We are approaching this sale with cautious optimism. I was not optimistic for the first sale, more realistic I'd say. The majority of the bulls didn't sell. Pre-sale we did not have the interest necessary for me to think we would sell most or all of the bulls. Last year was similar. We have sold a higher percentage of bulls each year for at least two mathematical reasons: we've sold more bulls each year and we've offered fewer bulls each year. This year we are offering about the same number of bulls as we sold last year. In addition, we clearly have more interest in our bulls. I am hopeful that we sell the majority of the bulls; we've never done that. I am confident that EVERYONE who needs a bull will be able to get a good to great bull at a more than reasonable price. It will not surprise me if our average is far below half of what our bulls used to bring in Pharo Cattle Company sales.
We will be adding a clean up bull we have been using to the end of our bull lineup, Lot #59.5. He is a registered black-angus bull, PCC FSR Jalapeno, and is our last PCC bull. He's thick, small framed and has done a very good job for us for the past 4 years. Base price will be $2000.
It is looking like I will be the one calling the price on Friday. Please be longsuffering…and I hope you won't be suffering long!
Grace to you.
Lanny Greenhalgh | Steward
[email protected] | (402) 984-6375
www.icecattle.com
March 1, 2020
Hello All:
Uncommon Value: As I've gained experience and perspective through the years, I've chosen a phrase, "uncommon value," to describe interactions with people, places and things that rise above what I may consider to be "common" value. Unfortunately, the common value in many instances is lateness, shoddy work, unkept promises, products that lack quality and/or longevity and so on. I'm oh so amazed when people compliment our family in a restaurant for being so well behaved…because I don't think we are (myself included!). What this tells me, however, is that the common value for children is to misbehave in a restaurant. With this concept in mind we at ICE Cattle strive to provide uncommon value in the seedstock we sell. How do we do this? I start by trying to determine what uncommon value would look like to a cattle producer. As a cattle producer, I would want a momma cow, or bred heifer, to calve unassisted, to be interested in her calf but not overprotective. I would want that cow to care for her calf for at least 7 months and for the calf to wean at or around 50% of the body weight of the cow. I would want the cow to survive on grazing forage, in our case corn stalks, through the winter on nothing but salt, mineral and water, no need of protein to maintain her. When I learn about other operations and the props people use to maintain their cattle, I believe cows like what we have contain uncommon value.
We provide uncommon value because our bulls and bred heifers are out of the kind of cows I just described. Since we are in the unique situation of trying to pare down our herd, because we don't have the bull demand, we look for reasons to get rid of problems not for excuses to keep them. Try to imagine a seedstock producer who is averaging $4000 or more on their bulls having the incentive to cull harder on their cows. The more cows you keep the lower your quality will be because there is always a bottom 10%. We don't have any trouble selling bred heifers but when we can't sell bulls they lose their nuts and get fattened for slaughter. This doesn't crush our bottom line because we simply don't have that much in the bulls, I would argue we are truly THE low-cost producer for bull development. They (bulls and heifers) get grazing forage, salt, mineral and water for nearly 2 years before they sell. We don't feed expensive hay or protein pellet supplements or grain or any other input, and we don't have an army of hired help to support. Our cattle learn single hot wire grazing at an early age, and if they develop any problems, they move to the fat pen immediately. Our customers get uncommon value because we have paid the "price" in making it so.
Maybe someday, hopefully someday, we will have $4000+ averages for our bull sales and we will be looking to expand our herd. I do think spending that kind of money on a bull can be profitable but currently isn't necessary…of course I'm trying to sell bulls (oops, the salesman popped out again). Our bulls used to average $4000-$5000 in Pharo Cattle Company bull sales, I think our highest selling bull was $12,000+. We are struggling to get bids on bulls with a $2000 base price, and haven't on several bulls. I have little doubt that many share the misconception that because our bulls aren't as high priced as others they aren't good bulls. Maybe it's because no one wants to brag about buying a $2000 bull; that reasoning sounds dumb to me. Tell you what, if you want to take home one of our bulls for $2000, I give you permission to tell people you paid $10,000 for it. I have zero doubt in our genetics but little faith in my salesmanship. I just had a contact today who claimed he had been spending $8000+ on PCC bulls but who wants to see what we have. Please come look, and make your own determination.
Grace to you.
Lanny
February 27, 2020
Greetings:
"It's not that I'm not a people person…it's that I'm not a stupid people person." Quote inspired by the debate last night.
Ah, indeed, I too am stupid at times. For instance, for the past 4 years, including this year, we are offering every single bred heifer we have produced for sale. Many would say this is stupid. "Conventional" wisdom says a seedstock producer should save all young genetics (supposedly the best) and get rid of older genetics. We have been, and still are, in a unique stage of our operation. We spent 13 years with Pharo Cattle Company building up our herd and selling bulls. We leased Black Angus, Red Angus and Composite cows owned by Kit and Deanna Pharo. Our lease agreement was such that we kept all the heifer calves and some of the bull calves depending on how the percentages played out. We gave every heifer the opportunity to become part of our herd and sold all the opens. All those heifers became our current cow herd. From the time we started with PCC until done we grew from a herd of about 30 registered red angus PCC cows to a herd of about 300 cows that included all the breeds mentioned plus Herefords. We purchased our Hereford herd from David Hall, another PCC Cooperative Producer (CP).
So, from that herd of 300 cows we were producing approximately 150 bulls and 150 heifers each year. The bulls we sold through PCC sales and we developed the heifers. When we left PCC we were averaging $4000-$5000/bull sold through their sale. I reasoned that even if we sold bulls for half of that we would still be able to sell 100+ bulls. Reality sometimes hits like a truck. In the first sale and following weeks we sold 44 bulls. We ended up banding and fattening the rest. It became clear, quickly, that we did not need 300 cows to satisfy our customer needs. As such, we have been selling all our heifers as bred heifers and continuing to cull hard on the cows and now have the herd down to less than 150.
If I participated in such a wager I'd rather have to sell 1000 bred heifers than 50 bulls. One major positive of selling all our heifers has been realized in the fact that all sorts of producers have had the opportunity to experience our genetics. It takes a bigger leap of faith to buy a bull, which affects half of your gene pool, than to buy a few heifers. Our heifer customers have become our bull customers. As long as we are producing more bulls than we can sell we will continue to cull hard and offer all of our heifers for sale. Another benefit to all of this is that our cow quality "average", and thus the quality of our bulls and bred heifers, has increased significantly. During evaluations this year I was pleasantly surprised by the quality, thickness, eye appeal and dispositions of the cattle we are offering…but now I sound like a salesman!
Listen, you can get our genetics at a PCC bull sale if you choose, many of our sires and grand sires are the same…but you can also get their genetics at our sale at a significant discount. What you won't be able to get anywhere else are the heifers we have available. Additionally, we have added Ohlde Cattle Company genetics to our lineup and those cattle are going to be super special.
Website Note: My wife has just built a page that includes many of the sires we have used and are currently using in our program. I think it looks slick! https://www.icecattle.com/sire-directory/ I should probably reward her, suggestions?
We truly want, and pray in this direction, our cattle to be a benefit to every herd they go to. We have bred them to calve easy, have good dispositions, do well on grass or other grazing forages, to finish well on grass or grain, to be trouble free and to last a long time in the herd. I'm not a stupid cattle person either…may you find that to be true when you take them home.
Grace to you.
Lanny Greenhalgh | Steward
[email protected] | (402) 984-6375
www.icecattle.com
February 25, 2020
Hello all:
Snared this one today: My son is taking part in a social experiment. He has to wear a Bernie 2020 t-shirt for 2 weeks and see how people react. So far he's been spit on, punched and had a bottle thrown at him! I'm curious to see what happens when he goes outside.
I thought about changing the last line to …and that was just during the church service.
We continue to progress toward sale day. Videos, catalogs, and additional information are now available at https://www.icecattle.com/ and at https://www.dvauction.com/events/101527 although we do continue to update and add information as it comes to mind, so keep checking back. Please register at DVAuction if you plan to bid online. If you plan to be at the sale please get pre-approval to bid if you have never done so before. I'm a "trust but verify" kinda guy. We don't want cattle leaving the place that are not paid for. If you bid online please mail a check on sale day so that it will get here and hopefully clear before the cattle leave. The sale starts at 11 am and should easily be done by noon or a little after so you will have time to mail a check. It doesn't take long to sell 140 cattle one at a time with a cowboy auction…especially when a lot of bulls no sale!
We again plan to have Ichthys Beef Burgers for lunch after the sale. Grandma Doreen, with maybe a helper or two, is in charge of lunch. She makes excellent potato salad, and the kids will be baking lots of their famous Davey Crockett Bars!
Our vet will be available on Monday, March 16 to do any work that you want/need done. Health papers will soon or immediately follow. We ask that all cattle be picked up by Friday, March 20.
Sight Unseen Bidding: SUS bids are welcome. We will have someone designated to make bids on your behalf at the sale. We take this process seriously and will never bid over the minimum necessary to procure an animal. On another hand…if you want to call in your bids please let us know. We will plan to have some phone lines available to take live phone bids.
Elysabeth Kierl will be our clerk. She does an excellent job. When you are finished bidding please check out with Elysabeth. Once you have paid, you will get a receipt for the cattle and a copy to take to the guys in the pens for loading out if you are doing so that day. It would probably be best if you could wait for the sale to be over to check out. The line typically isn't very long but if you want to check out earlier you are welcome to visit with Elysabeth.
The bulls and bred heifers are all within a mile of our place right now, and we can schedule a visit anytime. If the ground is firm, we will probably just tell you where the gate is, and you can make your own safari. A day or two before the sale we will drive everything home and board them on hay here. On sale morning they will be penned according to breed and lot number. Only the video will be shown in the sale building during the sale but everything for sale can be seen at anytime between now and the sale.
We are willing to help buyers coordinate with one another to make transportation arrangements before and after the sale. If you plan to pull a trailer to the sale or shortly thereafter and are willing to help haul, please let us know so that we can give your information to those inquiring about transportation along your route. Otherwise, after the sale, we can try to connect buyers from the same areas to share in transportation expenses.
Thank you for your interest in our cattle. We pray that they are profitable and do well for you.
Grace to you.
Lanny
February 22, 2020
Hello All:
Here is another sales/marketing pitch from the anti-sales/marketing guy, what hypocrisy! I'm anti-Socialist as well…you WON'T see any pitch like that. I wonder what you'd get if you crossed a BernBull with a Peloscow?!? HeartlessBern?!
Anyway…sales catalogs are being mailed! First batch went out this morning and another should go out Monday. If you want a sales catalog please let us know. However…
…if you would prefer to SEE the cattle please go to https://www.icecattle.com/ or https://www.dvauction.com/video_catalogs/5428 or https://www.dvauction.com/events/101527. If you're interested in internet bidding, please register at DV Auction.
These cattle have been raised with ZERO protein supplements and nearly no hay. The only time we use hay is when we are working with them in the pens (A.I. project, weaning, vaccinating, preg. checking, etc.). Our cattle, ALL of our cattle, graze year-round. We provide grazing forage, salt, mineral and water. It will be rare that you find cattle developed this way. I'd suggest you ask your seedstock producer how they develop their cattle other than letting them graze and have access to salt, mineral and water. I can take you to our cull pen that are being finished for slaughter and show you that grain can make even culls look good, well, fleshy anyway. If your cow herd grazes primarily forages why would you buy bulls developed on grain, or protein supplements of any kind? I ask you to consider genetics that can flesh on grass. We do believe our version of ICE, OCC and PCC genetics can do just that. In addition they will typically calve easy, have good dispositions and hang around a long time.
As you can probably tell by the catalog mailing photo we are truly a family operation. The decisions involved in committing to having as many children as God gives, to homeschooling them and to operate a diverse land and livestock operation are more easily made than implemented. However, to those who persevere the journey is rewarding. Our children learn how to do a lot of things outside of the typical homeschool curriculum. I remember socialization being a big concern from outsiders when we started homeschooling. Hmmm…I think the typical Socialization of children is exactly what we don't want. Besides, our children get to practice people skills on YOU (when you come to the sale). Our eldest, Robert, is now a freshman at UNL, the 6 that are left all help in the operation in some way (Robert helps too just not as often). I think we're done but I guess you never know…there was Sarah…and it ain't for lack of tryin'! We have two hired men, David Ellis and Joe Steckly, who also get a massive amount of work done.
Please tell me how you think the cattle look. I have a very myopic viewpoint and appreciate perspective. If you don't like 'em…I can handle that!
Grace to you.
Lanny
February 7, 2020
Hello all from Ichthys Cattle Enterprise (ICE):
There are probably things I'd rather do less than market cattle…but I try not to do those either. I remember as a child how I considered salesmen to be the lowest life form on the planet…similar to how I view far left, liberal politicians now. You just couldn't trust them…but I digress. I do NOT want to be a salesman, and I won't be. You visit with most selling cattle today and their "product" can solve all of your problems. Our cattle can't do that; they can solve very specific problems but not all of them. We aim to help people build a profitable herd of momma cows that they enjoy working with. If you can profit doing what you want to do, you have, by God's grace, the world by the tail.
We have had a significant number of calls, emails and texts regarding our cattle since our sale last March. PLEASE FORGIVE ME…I do not do a great job of getting back to you. I, and a few others, are busy doing the work it takes to produce what I believe are the best cattle available to solve the problems I referenced above.
So, what are the problems we can fix, or at least start to work on? Calving Ease: We aim to build bulletproof calving ease into all of our seedstock. Most of our bulls can safely be used on heifers, even some of our composites. We offer a calving ease guarantee on most bulls that covers the cost of a vet call, up to $100/birth. If there is a problem most of our customers simply pull the calf themselves and it's not a big deal. Always remember, a calving ease bull makes up only half of the genetics of a calf and none of the genetics of a bred heifer. There can still be problems. However, we aim to solve that problem and even are willing to guarantee it. One of the least fun aspects of the cattle business is calving bred heifers…did I hear an Amen?!
Disposition: Another problem in the cattle industry is disposition. Another least fun aspect of the cattle business is dealing with Peloscows (no not a new breed, just cows that are mean and ornery and no one wants to be around). Peloscows do not remain on this operation and are gone given the first opportunity. We currently have none that I am aware of. Like begets like (unless your cows identify as sheep).  No, like begets like regardless! Gentle momma cows, by and large, produce offspring that grow up to be gentle. Every bull and bred heifer in our upcoming sale has an excellent disposition rating, collectively it is the highest rating we've ever had.
Frame Score: Our cattle will help you reduce the frame size of your herd, a major problem the industry has been acknowledging for a few years. Many claim to want to reduce frame score but purchase 5+ frame bulls. Many of our bulls are frame 2+, not small mind you, but just right to solve the frame score problem.
In addition to the traits listed above, our cattle flesh easily on good forage (notice I wrote good forage; cattle can't flesh on a bare pasture or on poor quality hay), typically breed back and live into their teens (if they ever miss a year they are culled) and do all of this on the 4 ingredients of grazing forage, water, salt and mineral. Our cattle graze year-round, we never have a planned hay feeding period. Our cows graze native grasses in the spring, summer and fall and are on cornstalks all winter. Our bulls and bred heifers live similarly but typically get some cover crops to graze during the year.
I am NOT a salesman. I can share our story and I can work with my children and hired men to produce what I believe are the best cattle to solve the toughest production problems in the industry…but it might take me awhile to return a phone call or email (texting is usually best).
If you are reading this, you are likely aware of Pharo Cattle Company. We were partners with PCC for about 13 years and our cattle came from cows owned by them (we leased their cows and kept the heifer calves as our share). So, if you like PCC cattle at, unfortunately for us, a significant discount I would urge you to take a look. Our bulls were some of the highest sellers during our time with PCC. Our bulls sell for significantly less now, no difference in quality, probably better, I'm just not as good a salesman. However, we do have something to offer that I believe is singularly unique in the cattle industry. For the past 3 years we have been using Ohlde Cattle Company semen during our A.I. project. OCC bulls used to sell in PCC sales and were the lead-off market toppers for Black Angus. We use OCC black and red angus and composite semen sires. OCC believes in many of the same philosophies and have cattle that are extremely impressive (if you know about PCC you probably know about OCC too). We have had the opportunity to combine the Best of Both Worlds, and the bulls and bred heifers we are selling in March are the first to be 50% OCC. By the eye test, it is overwhelmingly clear, the offering we have available is the best in our 15+ years in the seedstock industry.
So, I hope I haven't been a salesman, or a marketer for that matter (moving on from childhood, telemarketers took the place of salesmen in my heart). I simply want to tell you the story of what we have. If you think we can help you solve your problems, please come take a look (we can arrange a personal tour just about anytime) before or during our upcoming sale. If not, peace to you!
Our sale will be held at our headquarters on March 13, 2020 at 11 am. It will go fast as we use a Cowboy Auction. This format keeps it from getting loud and we don't wait around for bids. The bulls will sell first and start at a base price of $2000, the heifers will follow and start at $1200. We will be offering around 50 bulls and 75 bred heifers.
Oh, by the way, if you like Peloscows just print this off, consider it a speech…and delight in ripping it in two; I can't solve your problems.
On a sad note: We learned this week that our friend Jim Madsen from Russell, Kansas passed away suddenly and unexpectedly. We got acquainted with Jim during our mutual time at PCC. The past few years I would see Jim a few times/year and we would solve all of the cattle industry and world's problems. Jim, you will be missed.
Lanny Greenhalgh | Steward
[email protected] | (402) 984-6375
www.icecattle.com
March 5, 2019
Hello Everyone:
Our bull and bred heifer sale will be in 3 days, Lord willing, at 11 am here at our headquarters. We are 5 miles north of hwy 136 at 1900 and Road M, or, from hwy 78, 3 miles west on Road N then south one mile to M. Google will take you down Road M off of hwy 78 and west to our place, this will NOT work! If you have questions about directions, or anything, please email, text or give us a call to get things cleared up.
Food: 
You are welcome to enjoy a free, all you can eat hamburger meal on us at any time before, during or after the sale. We will also have beef dogs (custom made at our butcher shop NOT hot dogs) and a large selection of pop. My mom will be making potato salad and beans for sides. I've heard rumor that mom will also be making cinnamon rolls for breakfast before the sale. Dad will be on coffee. I don't know how to make any of that!  
The snow has been moved…
now I would prefer it stays that way until sale day…and that no more falls. Do you want to feel better about how much snow you've had? Lake Tahoe has had over 400" of snow this season…no, didn't make me feel any  better either.
Our headquarters has 3 "U" shaped driveways which you will be able to park on. Every driveway, for the most part, has had the snow moved in such a way that there should be room for a vehicle/pickup/trailer and a free lane beside it. You will have to park off to the side of the driveway in order for this to be the case. There should be plenty of parking but we can help you find something if you don't see any.
Corrections: 
To those of you who have helped us see our mistakes…thank you. If you notice others please bring them to our attention and we will aim to make the necessary corrections. The lead-off Hereford bull, lot #1, had the incorrect registration number and name and lots 2, 3, 4 and 5 had incorrect names. The website is now updated with the corrections. Anyone with a catalog will still have the mistakes. Please let us know if you have any questions regarding this.
Time…
always tells the tale. I can't get a handle on what to expect with the bulls. It seems there has been the most interest in the Herefords followed by the Red Angus then the Composites. As is typical, there is significant interest in the heifers. I'm still at the point where I'd rather have to sell 1000 heifers than 50 bulls. Our reputation is starting to grow and for that I am thankful, which means for our past and current customers I am thankful. Without you there is no reputation to grow.
God's grace to all of you.
March 4, 2019
Hello All:
Preparations continue for the Ichthys Cattle Enterprise bull and bred heifer sale to be held at our headquarters on Friday, March 8 at 11 am. We are planning to have this sale regardless of weather. I met with our county road supervisor and he said they plan to have both access roads to our place, 1900 (off of  Hwy 136) and Road N (off of Hwy 78) open if there is a storm.
If you are a new customer please visit with your bank account representative regarding an ACH transfer beforehand in the event you get some cattle purchased. An ACH is like a wire transfer but it doesn't cost anything. We will be able to provide you with our account information at check-out so you can quickly authorize a payment. Thank you for your understanding regarding this situation.
Hauling Options: We have some very good news regarding hauling options. Craig Whisenhunt (803-682-4620), a commercial hauler from South Carolina, plans to be at our place on Saturday, March 16 with a 36' stock trailer. The trailer has 3 dividing gates which make 4 compartments By then, the cattle that need to be hauled out of state should have their health papers ready to go. He is willing to accommodate, within reason, multiple parties who want to pay for hauling. Though I am willing to share contact information please know that the arrangements to haul and the hauling fee are between you and Craig, or whoever you make arrangements with. Please contact him as soon as convenient to speak for room on the trailer, it will be on a first come, first served basis. I know it is not possible to be exact when telling him precisely how many cattle you plan to buy. However, please don't speak for the entire trailer if you really don't plan to purchase that many. We are trying to help out as many customers as possible, we appreciate your cooperation.
Also, Mr. Jimmy Weathers (405-313-4070) from near Oklahoma City just off I-35 plans to purchase some cattle and may have room on a 22' trailer to bring some back that far. He won't be picking his up until the next week.
Also, Garth Lloyd, Arbela, MO with a 24' trailer, 660-216-0366, also not picking up until the next week.
PLEASE, if you are planning to bring a trailer, to have room on the trailer and are willing to help someone with hauling, let me know and I will publish your name and number. I pursue win-win situations and if someone is willing to haul your cattle for an amount that is less than what it would be worth to you in your own time and expenses you get a win. The hauler gets a win if they can pay for all or part of their expenses doing this. If you are going to inquire of someone who can haul please don't expect them to do it for nothing and I exhort you to be generous toward them for helping you…you might just make a new friend as well.
Sale format: We plan to use a Cowboy style auction in which bids will be called relatively slowly and you will be able to understand what the bid is. Each bidder who is at the sale will be issued a card with their bidder number. Once a lot opens for bidding you will hold your card in the air if you are interested in that lot and will keep it in the air until you no longer want the lot at that price or until all other cards are down. If you are the last person with a card in the air you own the animal. The DVAution representative will have a paddle with a "1" on a side and a "2+" on the other side. He will hold up the paddle with the appropriate side showing, if there are internet bids (if multiple bids a 2+, and a 1 if there is only one left). If he is the last one with the paddle in the air the internet buyer will own the animal. Our sight unseen bidding representative will also have a 2-sided paddle and will bid similarly to the DVAuction rep. If we have 2 or more SUS bids he will show the 2+ and if he only has one bid he will show a 1. We will also have some phone numbers available for phone bidding if someone has an internet connection not working. Please note, even though this is a Cowboy auction we believe we can sell animals FASTER this way. If a lot comes up for sale and there is no interest in the first few seconds we will move on, we do not beg 2 minutes for a bid. I expect us to be able to sell all 170+ lots in 2-3 hours, maybe much less. I don't like having my time wasted and I assume you don't either. Please let us know if you have any questions regarding the bidding process.
Note: Though this may sound strange, as long as there are 2 bidders still in the running for an animal, those two bidders are considered to be tied for the bid. You only win the bid on an animal if you are the last one holding up a card (or having the internet rep, SUS rep or phone bidder do it). If 2 bidders put down their card at the same time, and if neither one wants to raise their bid, the person with the LOWER card number (buyer number) wins the bid.
Bidding Options:
1. DVAuction proxy bidding is a great way to be a bit more relaxed during the sale (or not even watch the sale) and to ensure that you are bidding what you want to bid on the lots you want to bid on. If you go to this page:
https://www.dvauction.com/events/88633/lots
and log in to their site you can place a proxy bid that will only rise to the amount needed to win the bid. I strongly urge you to consider this option if you are not going to be at the sale. I once had a good friend tell me he went to a farm sale looking to buy a combine and was willing to go up to $5000 to get the bid. He took the machine home for $12,000. Maybe a proxy bid would have saved him enough money to take his wife out to eat so he could explain how disciplined he is!? Proxy bidding will also help avert any internet connection problems you have during the sale. A perhaps: You could enter a proxy bid on every lot you are interested in then also be at the computer to use the click to bid if you get a similar itch as what my friend had. I won't be disappointed if you bid more than your proxy!
2. Click to bid is available to those who want to bid online during the sale. As mentioned above you are welcome to enter a proxy bid but then change your mind to a higher amount with the click to bid.
3. Sight unseen (SUS) bidding: If you would like to submit your bids to us prior to the sale we will handle your bids with integrity. We will not bid higher than is necessary to get the animal.
4. Phone bidding: We will have some phone numbers available to use during the sale in case you have an internet problem.
5. In person, at the sale: We would love to see you and hope you can make it.
God's grace to you and may we soon see some warmth to start growing some grass!
Lanny
February 27, 2019
Hello all:
Please ask questions about the sale if you have them!
Been thinking about: It seems like it was cold in the winter when I was a kid, it even seems like it snowed once in awhile. Pretty sure I made some snowmen and slid on the pond ice. What I'm absolutely certain of is that I was not responsible for a few hundred head of cattle of all sorts of classes, throughout a cold and snowy winter.
As you are likely aware, we completely base our nutritional system on grazing. We don't ever want to feed our cattle. Overwhelmingly, the only inputs our seedstock cattle ever get are grazing forage, water, salt and mineral. This is true not only of our cows but of our bulls and heifers developed for seedstock. We think this is very unique in the industry. Though hay is a legitimate forage source in a forage based system…it's expensive…and it doesn't require cattle to hustle for their existence. We believe grazing is the best way to sort cattle for what should be seedstock and what should be eaten. When grazing, the primary work consists of moving cattle to the forage, often by opening a gate. Though I in no way think it is immoral to feed cattle something other than forage (we fatten the majority of our slaughter beef using a corn mixture) I think bulls and bred heifers should be exclusively developed on forage (specifically grazing forage due not only to cost but to test feet/legs/etc.). I have been challenged to find others who only use the 4 ingredients we do. My friend, James Coffelt, follows this philosophy, he raises good black angus cattle in Ohio.
https://www.farmprogress.com/livestock/ohio-cattleman-finds-success-unconventional-management-strategies
What is the point? Here is where pictures are worth far more than words. Our cattle have gone (and are going) through the toughest winter I can remember…exclusively on grazing forage, water, salt and mineral. I'm even starting to feel sorry for the momma cows who only have snow buried corn stalks to eat. Today I took a picture of a momma cow out searching for food. She looks very content and, in my opinion, in good condition (of course her brain might have evil thoughts toward me).